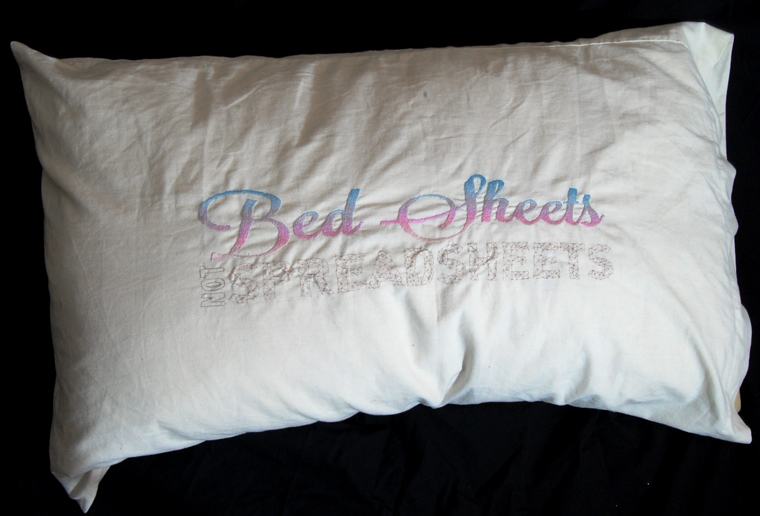 This embroidery was inspired by a tweet I posted whilst enduring a mundane day ensconced within a very beige office earning my keep. Having spent most of the day staring at spreadsheets on my computer monitor I began to dream of an escape from the monotony of this grey reality.
This work reflects the desires of those who sit 'chained' to their desks day-in, day-out whilst dreaming of an escape from their day-to-day existence. These dreams may be fanciful imaginary adventures to far away lands or more humble dreams of a weekend away in a great British B&B by the sea.
The work is hand embroidered using cotton thread and human hair on an old cotton pillowcase. Pastel colours were used to for their aesthetic association with dreamlike imagery whilst human hair was used for its role as a signifier of memory as was often seen in Victorian times.
keywords: domestic, embroidery, pillow, embroidered, contemporary, hair, human, bed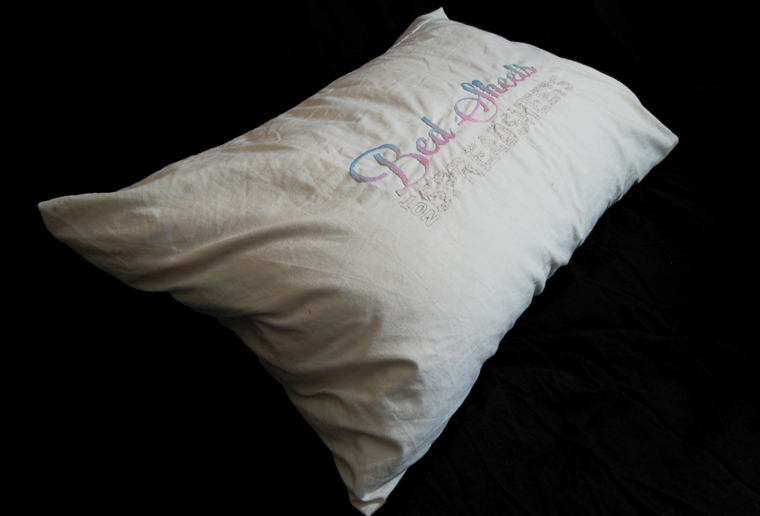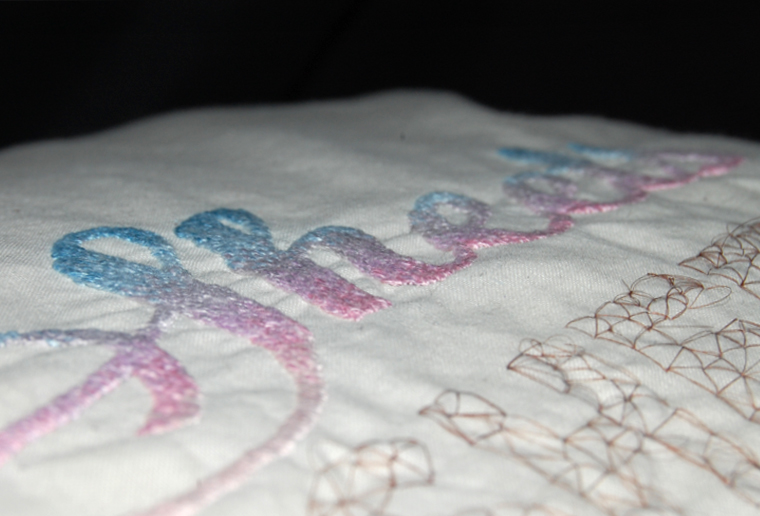 ---
Year: 2012