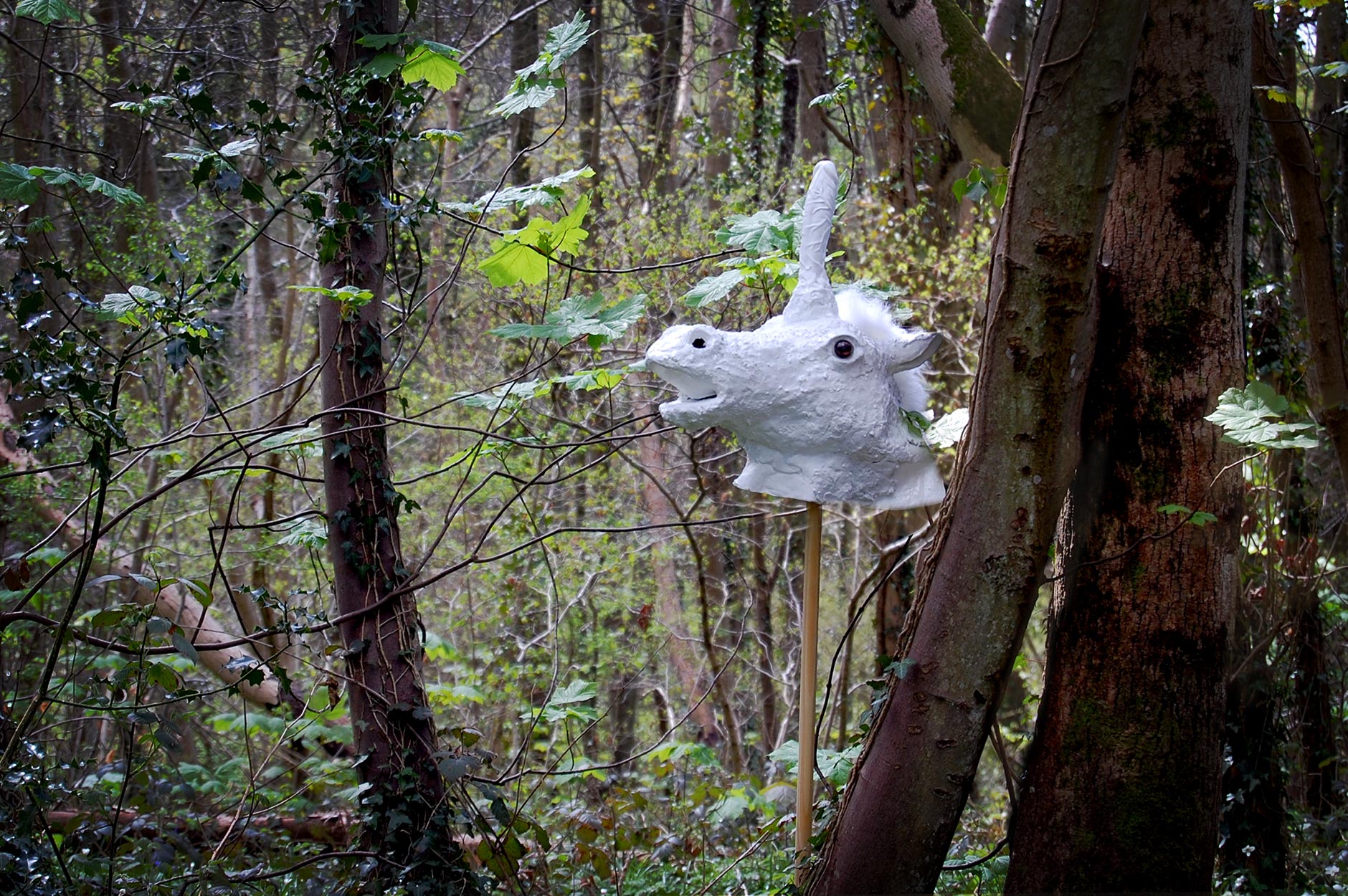 Invictus is a unicorn hobby horse made from a variety of materials including including latex, enamel paint, glitter, taxidermy supplies, synthetic fur and found objects. This magnificanet beast measures approximately 1.5 metres tall.
The name 'Invictus' is taken from a character in 120 Days of Sodom by the Marquis de Sade:
Invictus, was so named because, no matter what he did, his erection was perpetual, was furnished with an engine eleven inches long and seven and fifteen-sixteenths inches around. Greater ones, who had difficulty stiffening, had been turned away to make room for him who, regardless of the quantity of discharges produced in a day, rose heavenward at the slightest touch.
– The Marquis de Sade. 120 Days of Sodom (or the School of Libertinism), France 1905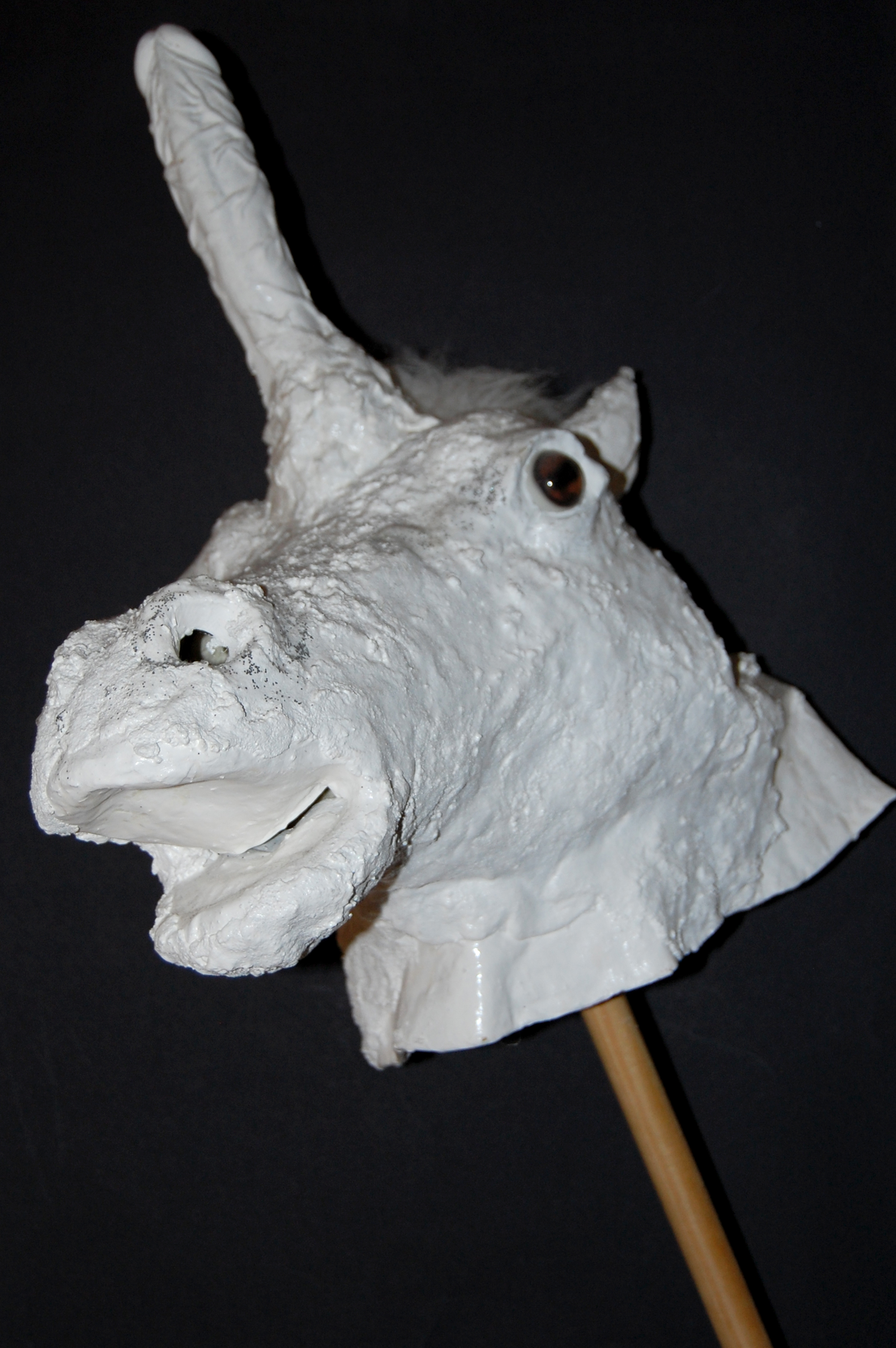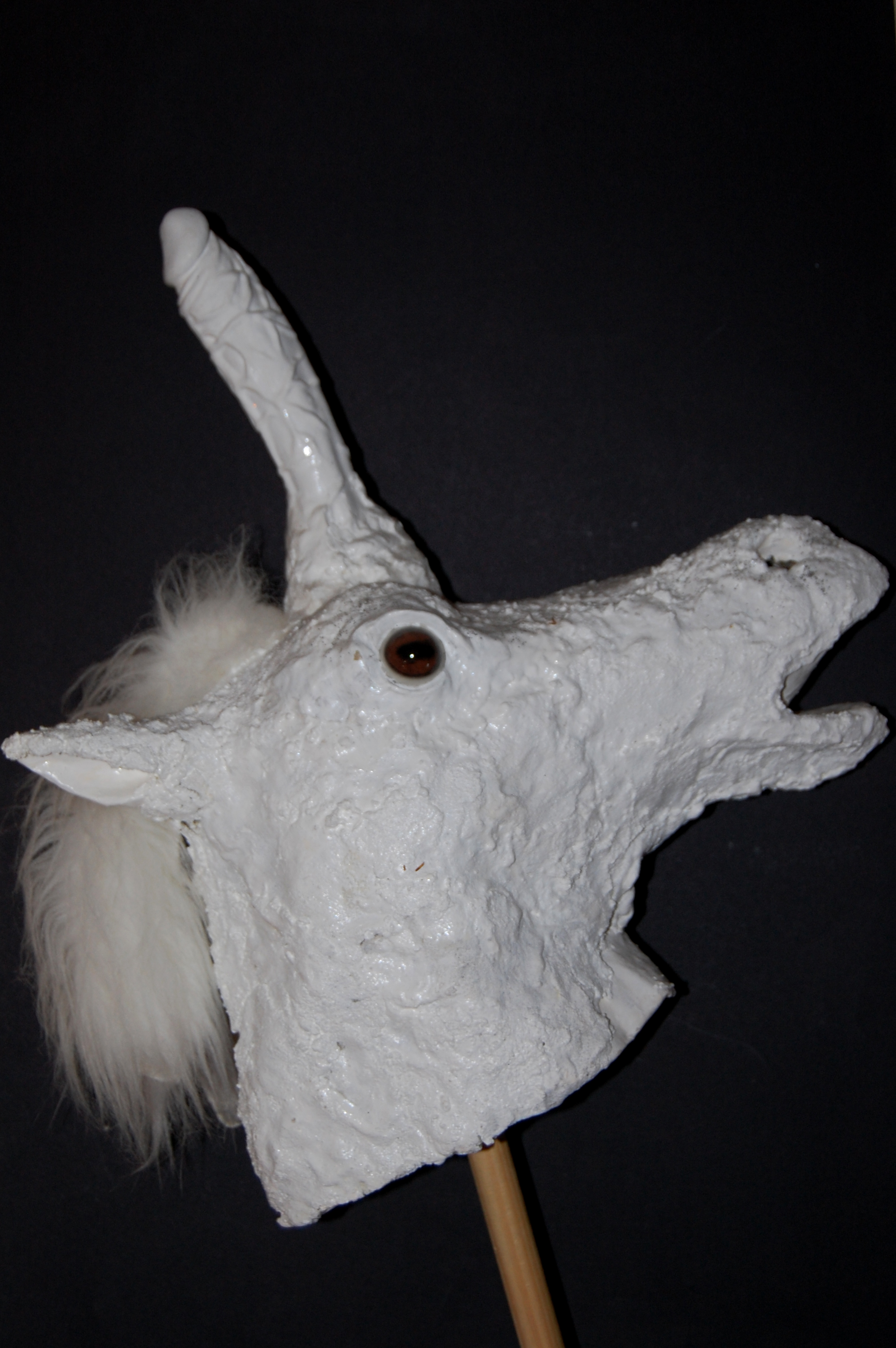 ---
Year: 2012