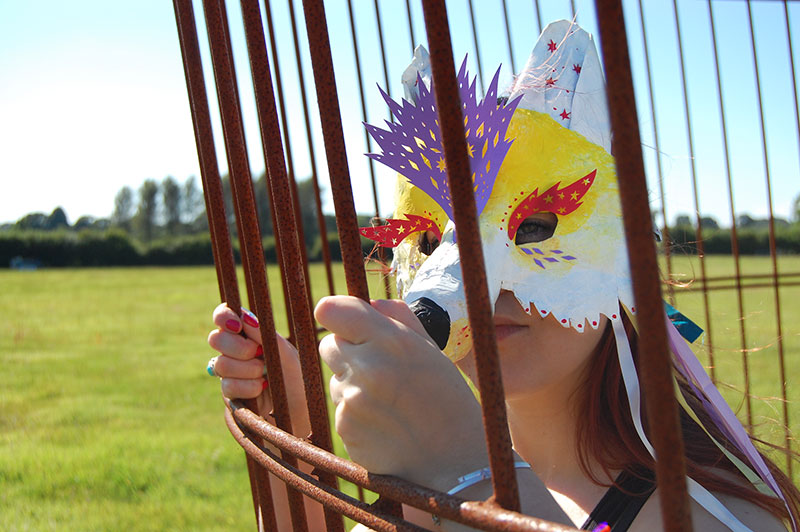 I developed a project is entitled 'Running with Wolves' for the Pack of Wolves collective which was delivered at the Stockholm Fringe festival. Throughout the festival we were based at the Kulturhuset Stockholm where we delivered daily wolf-mask making workshops. At the end of the festival the project culminated in a procession around the festival site whilst wearing our masks along with those who had joined us at the workshops. Additionally, templates were made available online enabling peopple to design/illustrate their own masks and join us at the end of the festival to 'run with the wolves'.
The festival got off to a slow start but as the weekend approached and interest in our project grew more people started stopping by to make a mask with us including fellow STOFF artists, local children and friendly Australian travellers who were passing through Stockholm. By the Saturday our tables were so chock-a-block that potential wolves were sprawled out on the floor making their masks.
Some photographs of the project and the festival can be found on the Pack of Wolves website.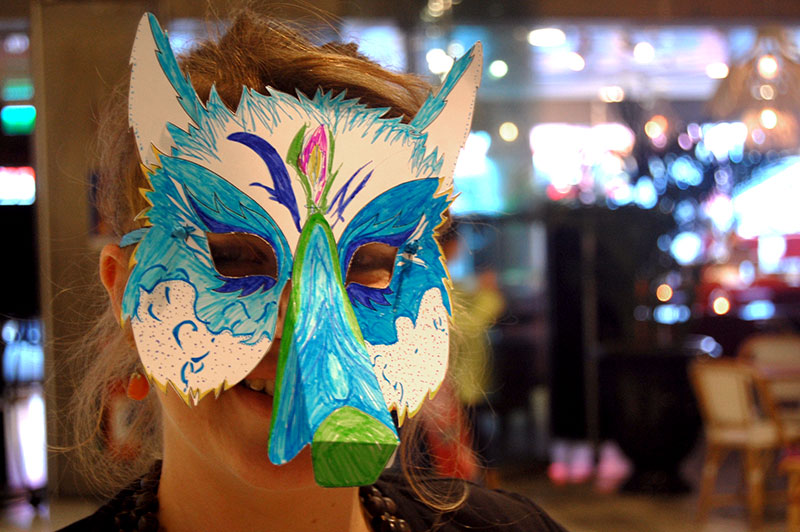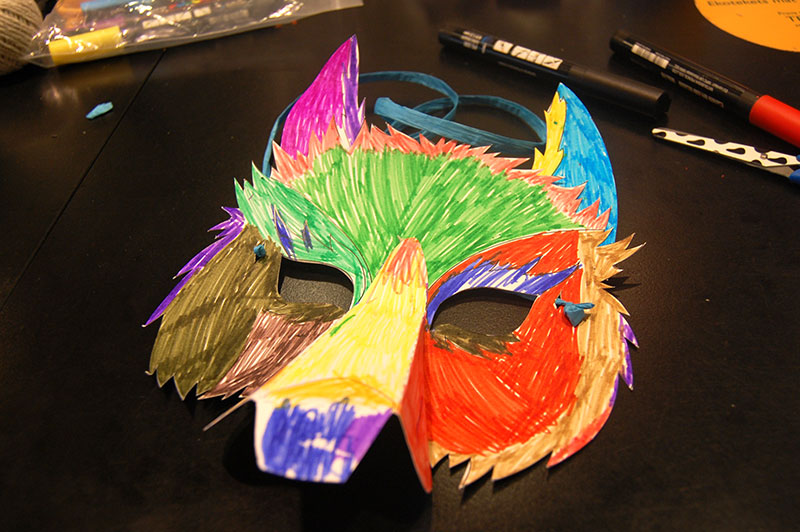 .