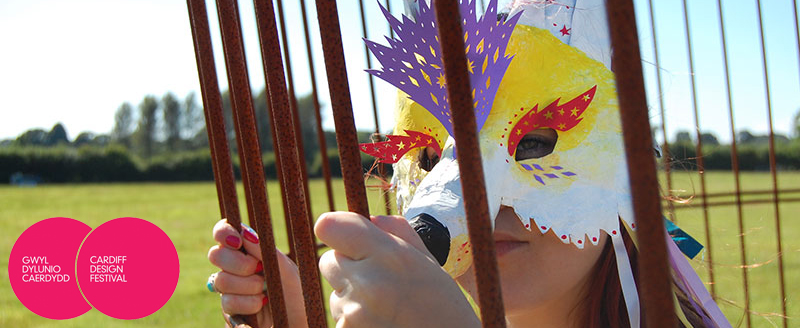 Following the successful début of the 'Running with Wolves' project at Stockholm Fringe Festival this summer the Pack of Wolves were invited to deliver a new iteration of the project for Cardiff Design Festival.
I took the lead on this project again but due to the short notice and the fact that members of the Pack of Wolves are scattered around the UK I recruited some 'Wolf Cubs' – undergraduate Illustration students from Cardiff School of Art & Design – to assist in the delivery of the mask-making workshops.
On Saturday the 5 October we delivered mask-making workshops throughout the day at the Cardiff Design Festival headquarters before taking to Bute Park in our masks for a semblance of a wolf parade which was documented by photographer Pete Evans (pictures coming soon!).