Cool Dudes
"It's not simply that these 'cool dudes' deny climate science because it threatens to upend their dominance-based worldview. It is that their dominance-based worldview provides them with the intellectual tools to write off huge swaths of humanity, and indeed, to rationalize profiting from the meltdown."
– Naomi Klein, This Changes Everything: Capitalism vs. The Climate (2014)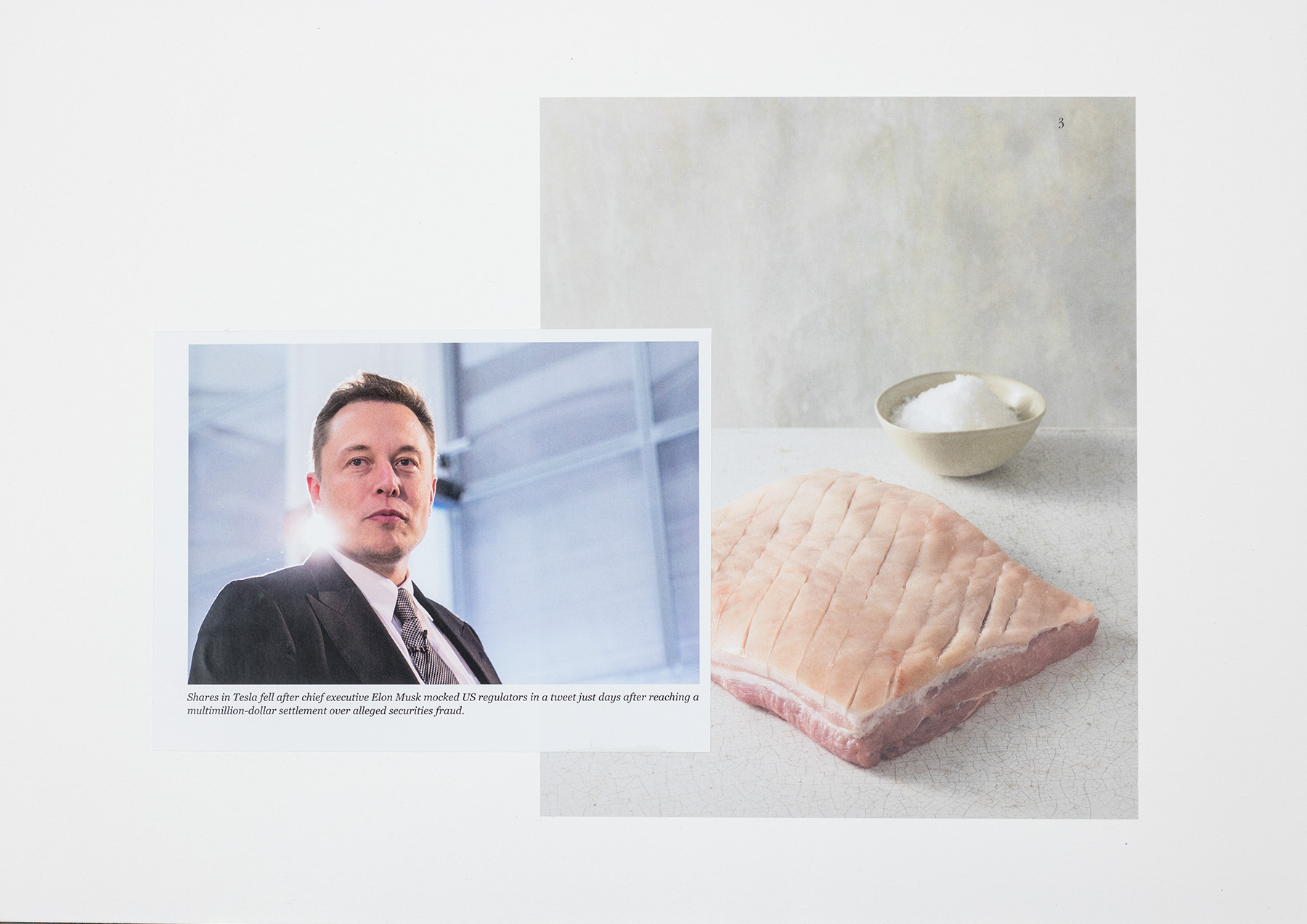 This series of collages was produced in response to Aaron McCright and Riley Dunlap's paper entitled 'Cool Dudes: The denial of climate change among conservative white males in the United States'.
These collages expand on McCright and Dunlap's geographical boundaries aiming to identify conservative white males from around the world who have the potential to be climate deniers.
As Klein (2014) points out, these 'Cool Dudes' have the power and influence to "write off huge swaths of humanity, and indeed, to rationalize profiting from the meltdown". However, Jean-Jacques Rousseau has warned that "When the people shall have nothing more to eat, they will eat the rich".
As a part of my Cannibalism studies this work demonstrates that we are all just meat, even the political elite. The climate crisis is a threat to our survival and these individuals could provide just as much sustenance as the next man.
If animal agriculture and overpopulation are key factors in contributing to the climate crisis then why not turn to cannibalism and stop two mouths with one morsel?