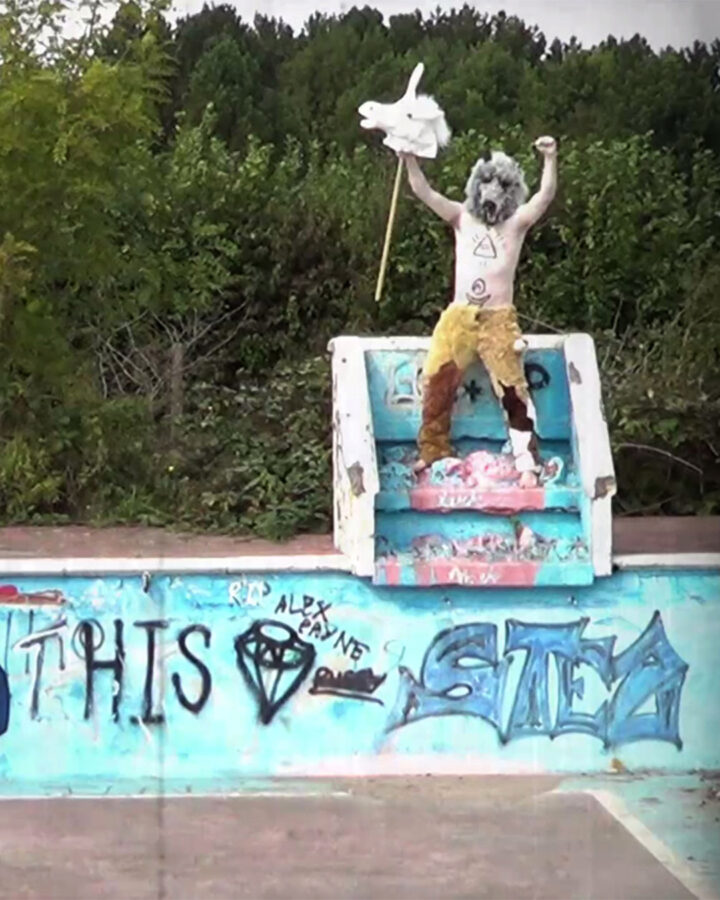 Welcome to the artful and absurdist world of Spike Dennis, where pop culture, post-internet landscapes, and the unending cycle of memes converge to create something truly unique.
Spike is an interdisciplinary artist hailing from the small nation of Wales working across a range of artistic mediums from traditional textile art processes and collage to contemporary digital art practices.
Spike's artistic style defies easy categorization but finds its aesthetic home at the intersection of dadaism, post-internet art, and the ever-evolving world of internet culture. Conceptually, it dances between the realms of appropriation art, post-internet art, and neo-conceptualism. The result? A visual language that's edgy, socio-political, satirical, absurd, and unapologetically challenging.
At the heart of his art is a response to the futility of our existence in a world that seems perpetually ablaze. It's an exploration of the individual's insignificance in the grand scheme of things. It's a commentary on the constant chaos that engulfs us all, yet there's a gentle constant questioning, and a subtle thread of hope that runs through Spike's work.
Spike's art has taken him on a journey through diverse experiences. He participated in an international artist residency in the High Arctic, navigating the stunning archipelago of Svalbard on a tall ship with a company of 30 artists. His work has graced the walls of galleries both at home in Wales and across the world, from London and Edinburgh to Lithuania, Ukraine, and Los Angeles.
Spike invites you to delve into his world, be intrigued by his art, and join him in navigating the complex tapestry of our existence. Support the work of a dedicated artist with a penchant for the absurd and a gentle yet persistent inquiry into the world around us.